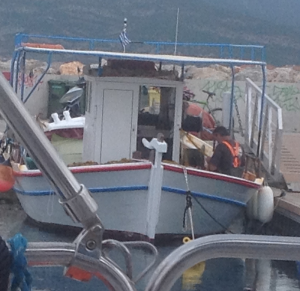 Huddled under our leaky spray-hood on a spit spotting cloudy day, I am surveying a line of fishing boats, one owner deftly darning his nets using expansive arm manoeuvres and a large curved needle. The music singing from his tinny radio, set deep within the dog house, is delightfully old style Greek.
Time to reflect on a few recent encounters.
There is an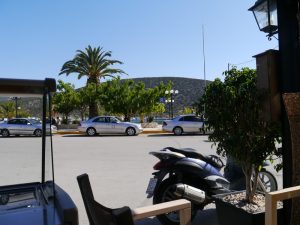 other harbour we like very much which has a cafe on the town square. From this strategic point village life plays out before us and we are always a contented audience.
The local greengrocer lady greeted me warmly this year, maybe 5 is the jackpot of acceptance here, she even gave me a bunch of mauve everlasting flowers with which to decorate the boat. The box full on her counter would soon be wreathed into decorations for doors and tavernas as the feast of Pentecost approaches.
In another backstreet square a merriment of jolly butchers exchanged my 3€ for a big bag…containing half a chicken and a bliss of bones for Kezzie. Sunday lunchwas to be Tristan's best recipe with no canine envy for a change.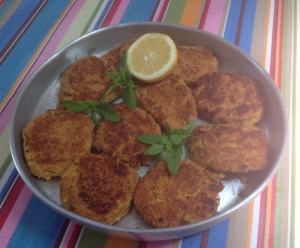 Close to the cafe is a ladies boutique. With typical greek nonchalance the owner usually goes to lunch leaving several garments still hanging from the awning. I am particularly fascinated by this owner, having observed her for several years. She balances outside her little shop on a slightly inadequate chair and misses nothing. When the fishmonger was opposite she called across to him, now that he is closed she yells at the butcher instead. All very good natured, conversational and loud. Some years ago, when I needed a pedicure she did much banging on doors, telephoning and calling up to balconies to aid my search. This is, as I mentioned, strategic square.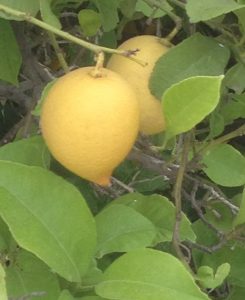 On this day and most days, our purveyor of fashion was clothed in layers of floaty porridge, accessorised with hints of honey and cream. She is undoubtedly big hearted and gorgeous. In my mind however is the day….just the one day when she was daringly and  wonderfully sheathed in vibrant, shimmeringly bright lemon. Since then, each time I pass her little corner I silently breathe her an encouragement to be bold, 'don't settle with porridge dear one, you were made to be clothed in lemon!'
A fluffy little dog has been snuffling around the harbour quay and square this year, accompanied by his chatty English lady owner. Eager to speak her own language we have enjoyed a few encounters and listened to the story. Sadly neighbours, from a time when she rented on the pristine island across the water, took exception to fluffy and she was compelled to move. A life of move upon move it transpires. When we asked if our new friend was married to a Greek she was emphatic. 'Oh NO' she replied. 'My life is far to importan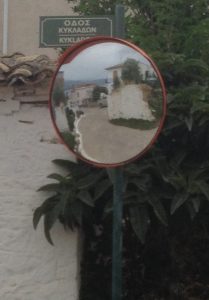 t to me. MY life, do you understand me? My LIFE!'
Then she enquired why we had given Kezzie the name Kezziah. It's interesting the questions we are asked.
Funnily enough our next stop was that rich and famous Island from which our lady felt evicted.
We had a most pleasant stay, walked ashore, enjoyed our Sunday chicken and yarning into the night with good friend salty-dog who was moored alongside.
Just as we were about to leave, the most delightful little lass of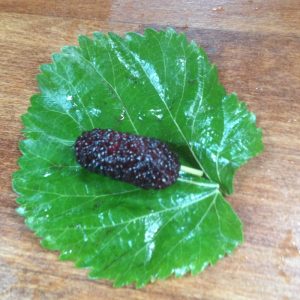 10, guest of salty dog ,and with whom we had exchanged little chats and other treasures along the way, bounced onto Rope Sole with a farewell gift. The one book she had brought on her holiday she placed into my hand. 'This is for you to pass on to the next kids you meet,' she laughed.