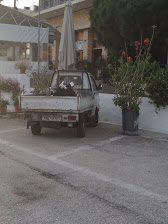 Friday was our wedding anniversary, the eve of Harry and Meghan's wedding and the run up to Pentecost in UK …though we shall have to wait another week for this celebration in Orthodox Greece. We set off early for the market but found our lovely farmer friend sitting on the kerb where his stall should have been. He sadly told us that the police had just been to evict him due to lack of a  licence. Furtively we transacted our usual eggs and veg from the back of his decaying van, discreetly parked some distance away. The poor guy was so disheartened but came back to the boat for coffee, company and a chat. He explained to us the pressures imposed by the the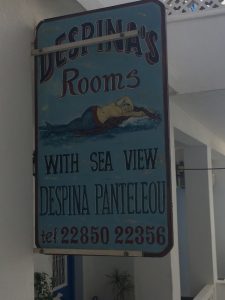 bureaucratic and tax systems currently squeezing the pips out of such ordinary folk….and we enlightened him to the delights of rhubarb and winter salad leaves.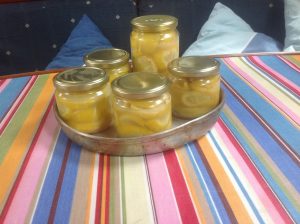 Later whilst sharing a delicious scoop of cherry ice cream on a bench overlooking the bay, we encountered the owner of another business, also with a tale to tell. Sofia's family had successfully run a shop from the same premises for 40 years but after her son opposed  the mayor at the last election they were denied the right to bid for the new lease.
The shop is now boarded up.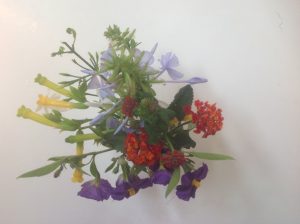 Walking along the quay always yields a bounty of local knowledge and the next dollop came from the ever-cheery fuel chap, Jannis. He happily told us that the mega craft he was currently filling would take 25 thousand litres…which would last a week, her 'tender' the rib alongside, would take 1 thousand litres…which would last a couple of days.
A lot to ponder as we dozed into the sound cave of night club noise, quay chatter and roary motorbikes.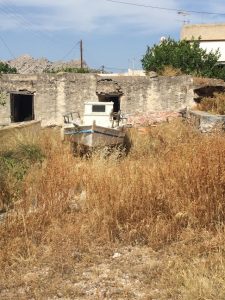 Today is Sunday, we are still basking in the joy of the exuberant wedding celebrations of yesterday and marvelling at the numbers of folk who will have heard such positive and uplifting truths from the American bishop who gave the address. So many people anguish over the offensive words of trumped up politicians but this guy eclipsed the lot…with all that really matters.