I am writing this on the last day of June and with the temperature happily soaring into the roaring 40's we can safely declare the banner of high summer to be well and truly hoisted.
Only ten days ago we were crouching at anchor in a lonely bay, peering through sea splattered hatches at the bleakness beyond while the UK was enjoying a heatwave.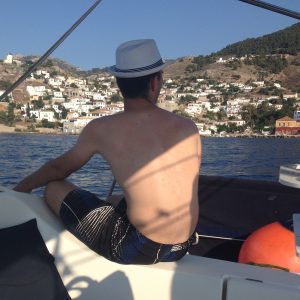 Last weekend a compote of nationalities arrived in the form of father and son, Joern and Jacob. We enjoyed a good dash of sailing, some mostly fruitful anchoring, a spot of motoring plus a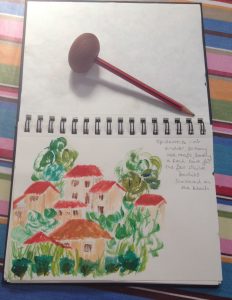 few local antics. They thoughtfully brought me a sketch book, paints and brushes which, with much encouragement from Simon I have started to play with.
One afternoon whilst anchored in a bay we mused that the generous sprinkling of happy folk on the beach resembled a Sunday School picnic, they just had that look about them. Imagine our delight when, a little later everyone gathered around a couple of people in the sea. We watched in amazement as sudden splashing, whooping and cheering made us realise that this was a baptism

ceremony. They soon packed their bags and as the sun softened and we snoozed, a ferry boat of celebrating Latinos sang and danced their way back to the mainland. This was swiftly followed by the arrival of the very polite port police, with official orders to evict all vessels from the bay until October. That was a shame as Jacob had just received an invitation for us to join the all night beach wedding party due to start at 9pm!
After a fruitless and frisky-winded search for a nook or cranny in which to anchor over night we peeked into a crammed Hydra to show our guests the donkeys and general mayhem before safely settling in further up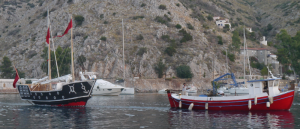 the coast. The night was memorable for the towing from our harbour anchorage, round to Hydra main town of a replica Ottoman frigate. At 22.00 the plumes of thick smoke indicated it's ceremonial burning! A short while later we were treated to the longest and most spectacular firework display you could imagine.

The following morning, just before our early departure for the next remote spot we watched as a little rib performed another tow. A gloriously pink inflatable flamingo, which also departed in the direction of Hydra main town.
Finishing this pos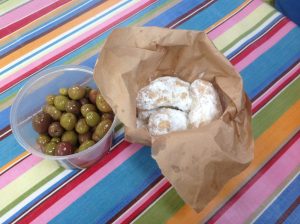 t, a couple of weeks later, the temperature has settled back on the haunches of mid thirty and we are trying to lie low. Now the season really gets going and the taverna owners, cafe staff and shopkeeper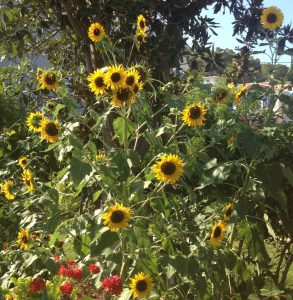 s who previously had time to chat must attend to the business which will see them through the winter.