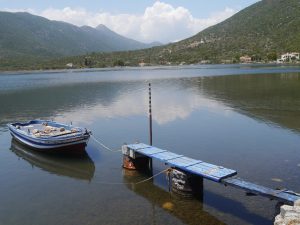 The weather has been odd this summer. A regular cycle offering a period of calm followed by a few rather windy days. Not the usual summer meltemi pattern which used to be a predictable northerly blow each day.
Consequently (because I am not a windy-wind sailor) our routes and destinations have been affected.
This week we had planned to jog out to the Cyclades for a couple of weeks but quite a few extra knots of wind wheezed a cautionary 'no thanks' into our imagination (ok, mine) and we stuck to the lovely Peloponnese coastline instead. 
Some alternatives had been lined up and the change of route eased us into some interesting situations. Firstly in 'confessions' harbour ( see a previous post) we moored amongst a flotilla of happy sailors with whom we chatted before their inevitable cocktail briefing session. A pair of grown up but not grown out hippies who were moored next to us regaled us with stories of their Channel Island life, a family of Finns chatted while we waited for dinner and an adventurous Auzzie-Swedish couple pulled up chairs so we could pool a bounty of gathered experiences. Add to this mix an older couple who we bump into annually as they return to honour Baba Yannis who generously helped them after their little yacht was shipwrecked in a storm some years back.
Suddenly at nearly midnight a pa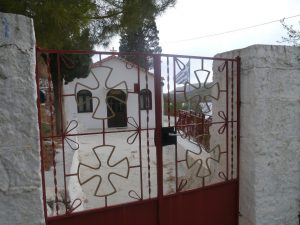 ir of beautiful Greek girls whispered up the stairway and stood at our host's elbow. They moved around our table ( at this hour our motley selection were pretty much the last customers) demanding to see receipts. This was for food and beverages some of which were not yet consumed.
We in turn requested proof of identity and an explanation. Oh the charm of a well rehearsed tax inspector!
The taverna owner was taken aside for questioning as we mused on this new practice of swooping on hard working folk. These days when you go to a taverna the first thing you may be offered is a receipt!
This was not the case last night when we climbed the stairs to a tiny covered terrace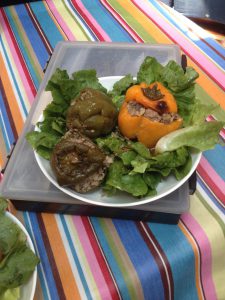 overlooking a different and very protected harbour. A burly fisherman and his son attended to us in the manner of feeding stray cats whilst grandma and friends lounged at gossip-central by the door.

The very fresh calamari was superb. This time our near midnight visitors were a trio of Welsh sailors, eager for local knowledge as they planned a route back to Athens for a crew member. It was an altogether refreshing and receipt free evening and yet another which will feed our winter thinking.